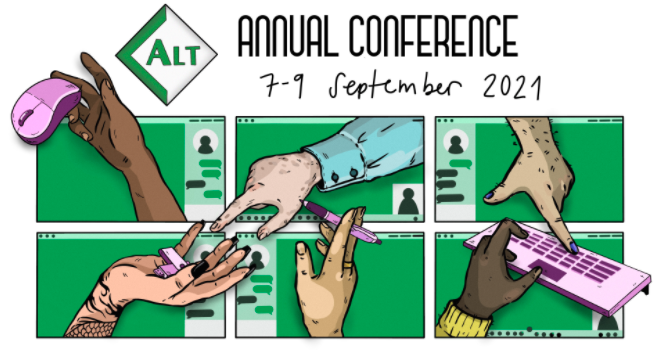 September 23, 2021 12:25 pm
We would like to thank everyone for contributing to, and taking part in ALT's first ever virtual Annual Conference! This year's theme was 'Shared Experience, Different Perspectives'. With 390 Participants from 24 Countries, we were delighted to see so many synchronously online. It was a wonderful 3 days thanks to everyone involved, especially our committee,  keynote speaker,  featured speakers, sponsors and chairs.
The full recorded online programme and session recordings are now available openly to all. This is part of our commitment as an independent charity to the Open COVID for Education Pledge. Access recordings through our interactive programme page or YouTube. 
Checkout some of the highlights from this year
With the conclusion of the 2021 ALT Annual Conference it's time to look ahead to our future events.  We will return in December with ALT's Online Winter Conference and look forward to seeing you in April for OER22.