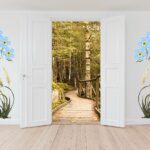 Next event: Thurs Nov 18th 2021, 13h00 (UK)
Are you all webinar-ed out? Did you find the pandemic raised tricky issues about access to study materials in your institution? Was there confusion about how best to support your students and staff at a distance? Did you have access to resources you needed to support your own development needs?
Feel like you are being tossed around in an ocean of questions??
Open Education SIG would like to help.
We would like to invite you to join us in our Open House events. Pop along to join us, share your experiences and insights. Sessions will not be recorded, you can speak freely and without judgement. Some topics will be suggested but there will also be space for you to raise new ones. We hope to get a clearer picture of the challenges we all face in these uncertain times and maybe throw out some lifebelts.
Thurs Nov 18th 2021, 13h00:
Join us to contribute to discussions around:
#ebooksSOS and affordability of academic publishing
Intellectual Property and Open
Link Rot: how to prevent loss of resources
Chat of your choice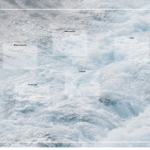 Further information:
Open House sessions will be playful, informal and won't be recorded. We just ask that you are respectful of the views of others so we can ensure that everyone is comfortable in this open space.
When you join the room on the day (link here) you will be asked to join using an avatar. Your avatar can then be moved around the space to participate in any of the conversations happening. When you join a named area, you can then take part using video/audio as you wish.
We will be using an open google doc to collect any resources which you wish to share with a wider audience. This will be shared at the start of the session.
Here are some details about the platform Wonder we will be using:
Currently there doesn't appear to be any information about how the site supports those who use a screen reader but we welcome feedback on the accessibility of the experience. We hope to reflect on this session as part of ALT's Winter conference.