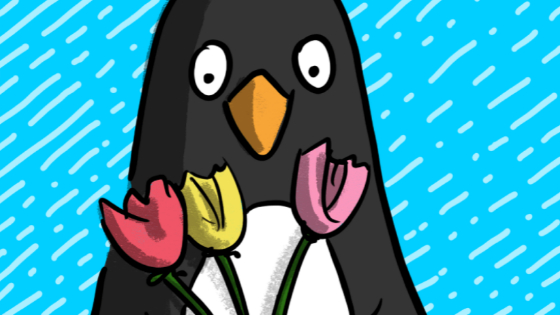 February 17, 2022 9:00 am
Guest post by Teresa MacKinnon and Debbie Baff
As we prepare for #oer22 Deb Baff and I wanted to draw attention to what we have learned through the use of open badges in our different contexts and why the open community needs to pay attention to the future of this community developed technology which is still often misunderstood. Worse still, the infrastructure for open badges is in danger of being misappropriated in a way that could further narrow down opportunities and reduce equitable access to learning.
Who are we and how have we used open badges?
I am Teresa MacKinnon @warwicklanguage Chair of Open Ed SIG and a recently retired language educator. I used open badges in my work on virtual exchange, and later with UNICollaboration and Erasmus Plus. I co-designed an ecosystem of open badges as digital recognition for participants in this fundamentally online activity. I have issued thousands of badges. I collect open badges as a way of memorialising my experiences and curate them through Open Badge Passport and my Mahara eportfolio.
I'm Debbie Baff @debbaff , Co-Chair and Secretary of Open Ed SIG . I have recently left my role as Membership and Professional Development Manager at ALT where I was responsible for the development, design and implementation of Open Digital Badges at ALT related to a variety of aspects including recognition of CMALT Assessor work, Continued Professional Development and volunteer activities such as blog contributions and conference committee work. I'm now working for Jisc as a Subject Specialist in Digital Practice with a focus on Digital Leadership. I have been involved with Open Digital Badges since 2014, and have also designed, created and issued badges for other organisations including OER Wales Cymru and Swansea University. I am a badge earner myself and also use Open Badge Passport and advocate for the use of badges in Higher Education and beyond. I've been a member of the OER Conference Committee since 2014 and I might be a little bit biassed but would argue that as conferences go, it is the best!
What is an Open Digital Badge?
It is a digital image which carries information "baked in". That information includes the criteria for issue and details of the issuer.
Where can I find out more?
We have set up a little graphic here with some key information for you to explore through the Thinglink icons on the tree trunk.
Why do we think the open community needs to use open badges?
(TM) The open badge infrastructure came to the education community via Mozilla and the platforms which emerged use shared standards so that migrating between platforms is simple. Alarm bells were raised last year about the future of that open gift. Community responses are instrumental in pushing back against creeping commercialisation of education, it is vital that we pay attention to how such shared effort in technology is used. One way to ensure that our voices are heard is to occupy the open badges space, creating and sharing badges in a way that is in keeping with the original purpose of the infrastructure.
(DB) I'm a great believer in the power of connection and community through open digital badges. This is something that we are looking at doing in the new 'Keep Badges Weird' community. We are actually in the middle of developing a new badge to recognise the contribution of volunteers who help to facilitate the community space. We had our first community call meeting this week which gave us all the chance to start to get to know each other and to start mapping out what this badge could look like, the criteria involved and the sorts of evidence that would be needed.
Who can use open badges?
Anyone can collect and curate their open badges using one of the many platforms available. There are also free accounts where you can create and award an open badge and you can upgrade to paid accounts to issue a whole ecosystem of open badges for your project or activities. This quick read explains how open badges can be used to innovate and recognise effort in learning. Open recognition helps to counter the current credentialing culture which relies on a few elite "authorities". If you agree with this principle why not sign the Bologna Declaration and earn your own badge?
Why should this matter to #oer22 ?
(TM) The manifesto for open education is to ensure that education is available to all. We need to acknowledge that learning happens everywhere, not just in institutions or through formal learning pathways. Arguably, the most effective learning happens when we are ready to learn and we seek interaction. Increasingly such opportunities are supported by online spaces such as You Tube for example. Open badges provide digital artefacts which can catalyse further conversations, opportunities and connections. Such activity is crucial to learning:
"For Vygotsky, the use and construction of artefacts were part of human development: the mind was not an objective entity but was developed through activity (Vygotsky, 1978)."
In designing badges we revisit the fundamentals of what we value as educators. In curating and sharing our badges we take control of how we communicate our learning to others. In recognising each other's skills and contribution (for example conference participation, creation of openly shared resources) we make open education more visible and we reinforce our connections to each other. Open badges are a great way to show your appreciation. Let's show some open digital badge love!
(DB) The value of the open digital badge for me is that ideally the earner can actually demonstrate what the badge represents through being able to click through the badge and see some evidence of meeting the criteria. I also like the fact that through Open Badge Passport I can add additional evidence and receive endorsements on my work. It's not necessarily formal skills and sometimes it is a way of valuing someone's contribution such as volunteer work. These sorts of things are often hidden and it is great to be able to make them more openly visible.
ALT will be issuing participant and speaker badges in the week before the conference, so make sure you are registered to receive yours.
Share your open badge experience
We would love to see how you are using open badges and invite you to contribute to this padlet. You could share a tweet, a short audio or video recording or maybe a screenshot of your badge collection. We look forward to seeing what you have done with your badges.