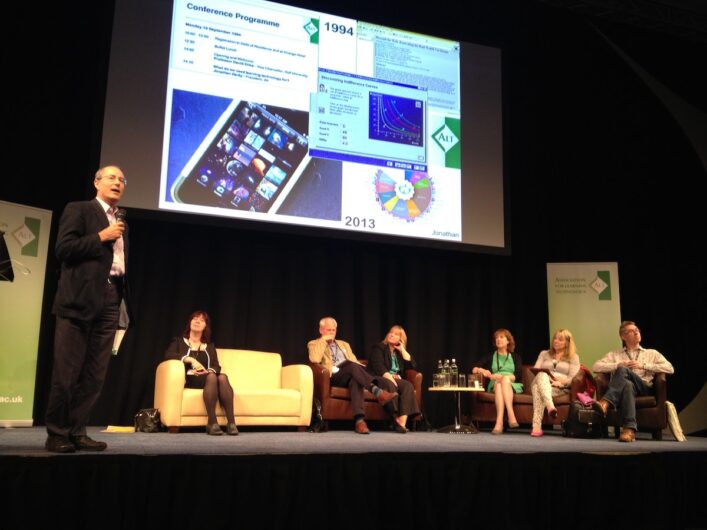 by Dr Maren Deepwell, ALT's CEO
It's been fantastic to read this look back at our Annual Conference in 2016, and it's inspired me to take a little trip down the #altc memory lane: heading back ten years to 2013.
2013 was the year we celebrated ALT's 20th anniversary through member voices, commissioning a number of videos that told the story of our work then: we talked about ALT's first Open Course in Technology Enhanced Learning, Using Augmented Reality to Enhance Learning and Teaching and also our community conversation on Twitter (which now makes me feel nostalgic given what Twitter has turned into).
I recall it very vividly, sitting in the front row of the huge lecture theatre at the University of Nottingham just as this premiered.
Alongside these productions, 2013 saw a wonderful series of interviews produced by Members live at the Conference in the shape of ALT-C LIVE!
And, of course, it was a stellar line up of speakers, bringing together students and Learning Technology professionals from across sectors alongside many Members who helped shape ALT's first two decades. Especially Rachel Wenstone, then Vice-President (Higher Education) of the National Union of Students, impassioned keynote, It's All About the Learner, still resonates with the key issues we are focused on ten years later:
And the list of inspiring speakers from that year includes Dame Wendy Hall alongside many others that have contributed to ALT's work before and since then:
2013 was also an excellent year for cake and celebration, including fireworks and retro sweets.
Celebrating twenty years of ALT in the context of year of the MOOC in 2012, and the (then) influential report An avalanche is coming: Higher Education and the revolution ahead which was published in March 2013, heralded change for our community. There was a lot of speculation whether universities and formal education providers more broadly would still be needed in ten or twenty years time and our Members came together to explore this new landscape in a dedicated Special Interesting Group on MOOCs.
Looking back at my CEO Report from shortly after the conference, you can get a real sense of what we were focused on then, a new strategy, a new website, a new way of sharing what we do (on film) and a lot of hope for the future.
What I love about working in Learning Technology, working with this community, is that things change and pose new challenges. Our awareness grows and our perspective broadens and we set out new aims to work towards as we continue on our mission to to advance education through increasing, exploring and disseminating knowledge in the field of Learning Technology.
Ten years on and our work has never been more crucial, as we are celebrating our 30th anniversary and what may well turn out to be the year of ChatGPT, the year of AI. Here's to the next ten years #altc!
Learn more and register for ALT's 2023 Annual Conference: https://altc.alt.ac.uk/2023/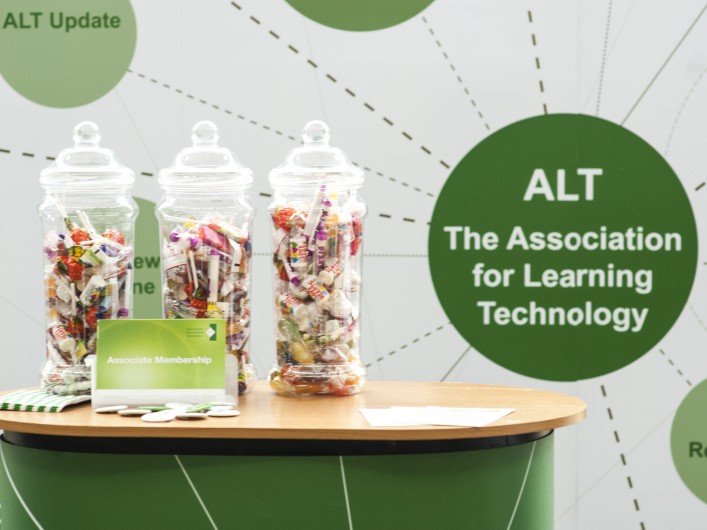 Did you enjoy reading this? If so, consider becoming a Member of ALT. If your employer is an Organisational Member, membership is free! Find out more: https://www.alt.ac.uk/membership