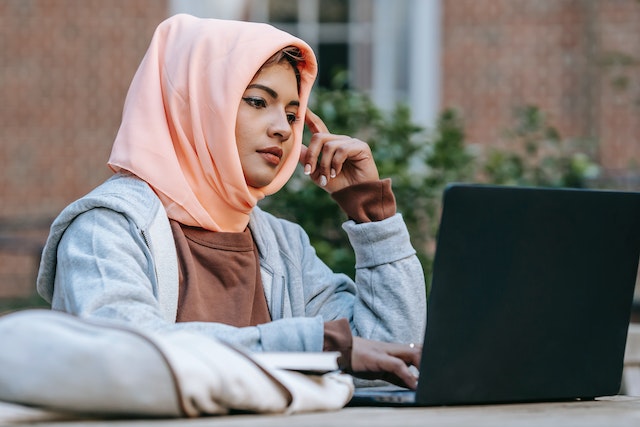 October 17, 2023 12:01 pm
by Kerith George-Briant, Abertay University and Amy Aisha Brown, King's College London.
Working in areas including learner development, English for Academic Purposes (EAP), and technology enhanced learning, we often advocate for the use of assistive technologies (such as Grammarly) for students who might benefit from using them in their studies (those with or without recognised disabilities). Although assistive tech is often conceived as tools to support those with disabilities or other specific needs, we align with the broader conception from the World Health Organization (WHO) of assistive tools being any that promote independence, productivity, and participation in society. Generative AI Tools (GAITs) (e.g., GrammarlyGO, Otter.ai, and ChatGPT) have the "potential to revolutionise the way students with disabilities learn" (Marino et al., 2023). GAITs are already being used by some in higher education (HE) yet we feel that there has been a lack of related discussion, policy and guidance.
Examples of current practice
A particularly good example of the use of GAITs in HE comes from Chard Hall, a specialist study skills tutor and postgraduate student who is neurodivergent. Chard Hall advocates for the positives of GAITs: "students don't have the time to be neurodivergent (deal with all that comes with it) and learn in the way other people learn" (personal communication). GAITs could help students turn academic English into "fluent ADHD" and fill gaps in the "hidden curriculum".
An academic with ADHD makes similar points about the utility of ChatGPT as assistive tech: "I am constantly living on "hard mode" and this technology helps level the playing field in ways I couldn't anticipate" (Melo, 2023). In our own work, we also make use of GAITs: one of us (who is neurotypical) runs everything through GrammarlyGO, whilst the neurodivergent one has ChatGPT as a loyal sidekick.
We worry, however, that the freedom some of us experience in using these tools may not be extended to all students. We've all heard of calls for AI to be banned. But what about those who use the tools as legitimate assistive tech? There's also evidence that students are afraid of using GAITs for fear of being accused of academic misconduct (Webb Davis, 2023). But what about if students are too scared to use the tools even as legitimate assistive tech? And we've heard where Turnitin's AI writing detection capability has been switched on and students have been reported for misconduct, students have defended their actions by stating they have only used Grammarly (e.g., Douglas, 2023). Is that fair, especially for those who use this tool as a legitimate assistive technology? We worry that not considering the use of GAITs as assistive technology could create what Trust (2023) calls "an inaccessible, discriminatory learning experience".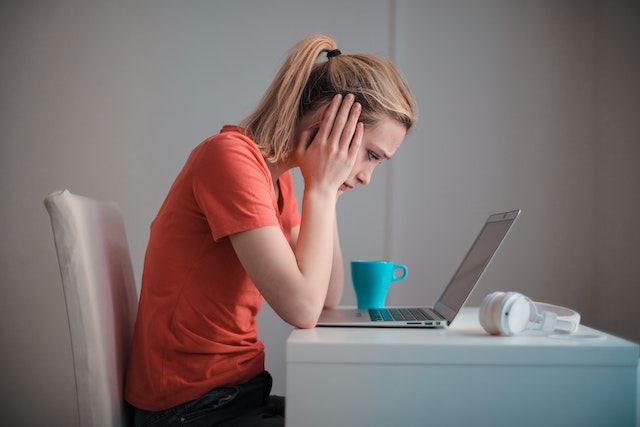 Making education inclusive
As argued, active discussion of GAITs as assistive technologies is sparse. However, we have found one useful journal article by Marino et al. (2023) that directly addresses their use. While the writers call for more research on the benefits (a sentiment reiterated more recently by Bentley et al., 2023), they argue that banning the use of GAITs is currently misguided because it would remove critical tools from learners. They conclude that the challenge is to think about how we work with AI to make the worlds of education and work inclusive for all.
This call to action aligns with the strategic approach to inclusive education that has long been advocated by Jisc (2017). A tenet of that approach is that accessibility should be embedded across policy and strategy. Despite this, after reviewing key HE guidance, including UNESCO's Quick Start guide (Sabzalieva & Valentini, 2023), Jisc's own Generative AI primer (Webb, 2023), and the Russell group's principles on the use of generative AI (Russell Group, 2023), we failed to find a specific mention of GAITs as assistive technologies. Nor did we find information on how they should be accommodated. So, if such guidance isn't in those documents, where does that leave GAIT users?
We know the position of AI in HE is still in flux and is likely to be for some time, and we don't dismiss what are now well versed calls for assessment (and educational) reforms, the need to develop AI literacy in staff and students, and the litany of other concerns that currently need to be taken into consideration. We also recognise that there is a clear need for further research into the use of GAITs as assistive technologies. But in the meantime, HE needs to recognise that GAITs are being used as assistive tech and then take a strategic approach to integrating appropriate accommodations.
Call to action
What might that look like? At the institutional level, there is a clear need for collaboration with all stakeholders (policymakers, lecturers, support units, students etc) to create and add information to documentation around the use or non use of GAITs as assistive tech, especially in relation to assessments. There is also a need to ensure all students and staff understand how these policies and procedures apply to them.
A day to day example of this could look like a lecturer stating in an assessment brief which AI use would or wouldn't be acceptable. They could state that they are happy to discuss any use of GAITs as assistive tech that might seem to be prohibited or excluded by any statements, or policies in student the use of AI. If a student then contacted the lecturer, the lecturer would be clear about what to do to ensure that the student is treated fairly. However, this scenario is unlikely to happen unless there is a culture of open discussion, without fear of penalty or stigma, around the use of GAITs or other AI tools as assistive tech.
So, as we go through this period of adjustment and transition, we call for a deeper, more open dialogue around GAITs. We hope that you'll join us, and prompt others, to actively recognise and plan for the use of these tools to create an inclusive, non-discriminatory educational environment that serves the needs of all students. Can we afford not to?
References
Did you enjoy reading this? To become a member of our community, see Membership details here https://www.alt.ac.uk/membership