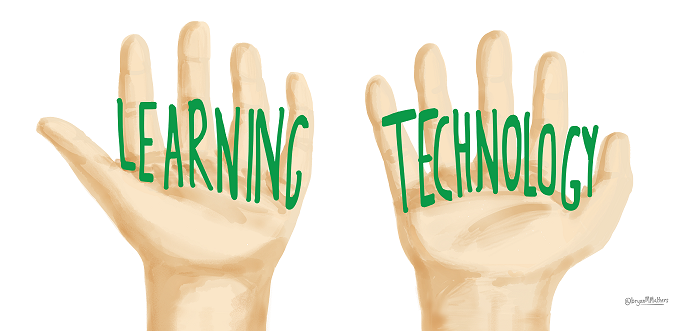 The Chair and Trustees of ALT are delighted to announce the new ALT strategy 2017-2020. This three year plan will underpin all of the organisation's activities until 2020.
Developing a new strategy can be challenging for any organisation, particularly a membership organisation such as ALT. We need to be confident that our strategy and in turn the activities and developments the organisation focuses on, do represent the needs of our membership community.
As Chair, I've found the manner in which the strategy has been developed as significant as the strategy itself. ALT champions open practice, and the development of the strategy was an opportunity to 'walk the talk'. The webinars, face to face session, and online form were all examples of how we seek to gather input from all members. The strategy itself provides a clear direction for the Association and positions it as a key voice in educational technology both nationally and internationally. – Martin Weller, Chair
You can explore the strategy slides, download the full text in PDF or Google docs. Visual content is available on Flickr.
During the later half of 2016, we spent a lot of time consulting our members and getting feedback and suggestions. As well as an online suggestion box and feedback form, we used our annual face to face planning day with members of our committee to get feedback. In addition, and for the first time, we ran a number of webinars where members could put their thoughts to our Chair Professor Martin Weller, Vice Chair Sheila MacNeill and our CEO, Maren Deepwell.
Reflections from Sheila MacNeill
Personally speaking, I found the webinars in particular incredibly useful to get a more personalised sense of members' needs and wants. It also illustrated to me the growing perception of ALT as a "can do" organisation. There were a number of areas for which  members want more support and resources, but some of these were actually out of scope for ALT to provide. Equally there were clearly areas where we could start to make more connections and be more effective in sharing and extending what we, and more importantly our membership, already do under the ALT umbrella; from our SIGs to our member groups to CMALT.
Having the input of our members has been vital in helping us focus our new strategy and start to lay the foundations for the continued, sustainable growth of the organisation. ALT is staffed by an incredibly talented and dedicated permanent team; members are often surprised by just how small our staff number is. The drive, passion and commitment that our CEO, Maren Deepwell has for ALT means she is an invaluable asset to the organisation.
I believe that our new strategy will allow ALT to continue to support our members over the coming years and will allow us to provide a sustainable, trusted and valued point of reference around the effective use of learning technology for all our members and the wider community.
I know my fellow Trustees have a shared sentiment around being a Trustee of ALT. It is both an honour and a privilege to represent and serve our members. As such, a number of us are adding a personal reflection to this post on what ALT and the new strategy means to them.
It wasn't until I became Vice-Chair in 2014 that I was able to see how important the consultation with ALT members was for adding the voices of expertise and wisdom into the strategy.  There is an absolute commitment to being the voice of our members and as such the ALT team (including the trustees) have gone to great lengths to consult and engage.  This strategy has been guided by genuine participation from our community and as such has become (I think) the go to barometer for the pulse of educational technology for the UK and beyond. – Fiona Harvey, President
In 2012, I had the honour of co-chairing ALT-C and in the same year, I became a Trustee. I now chair the Membership Development Committee as well as being a member of my local ALT member group and have recently submitted my CMALT portfolio. ALT's very existence has contributed to both my professional and personal development. I am proud to be a part of an organisation that takes its commitment to members so seriously and really listens and acts on what is fed back. In this way, the membership community of ALT shape its very essence and position its strategic direction. I'm excited to see where ALT is going next. – Sarah Sherman, Chair of the Committee for Membership Development
Being part of a dynamic, supportive and inclusive community that has helped me develop my practice and expertise as well as my career. I have met all sorts of people along the way, good contacts and friends and had a lot of fun and enjoyment as well as making an impact on learning technology. Previously Chair of the Membership Development Committee and now Honorary Secretary, I play a key role in the Certified Membership (CMALT) scheme, acting as a lead assessor and delivering webinars for candidates and new assessors. I have also helped set up Regional Member's Groups to ensure that ALT has nationwide coverage. – Shirley Evans, Trustee and CMALT Lead Assessor
As Chair of the Editorial Board and the Publications Committee, I am excited about the launch of the new strategy and the plans for the future of the Association.  Learning Technology is centre stage across the Education sector at the moment, and ALT has a key role to play in helping to shape its appropriate use to support learners. – Neil Morris, Chair of the Research in Learning Technology Editorial Board and the Committee for Communication and Publications
As a new Trustee, it has been really exciting to work with members on this strategy.  I'm looking forward to seeing how the new strategy contributes to us gaining new members and giving the best possible benefits to existing members.  Our future looks very bright.  – Bella Abrams, Vice-Chair of the Committee for Further Education and cross-sector engagement
I have been proud to be a Trustee of ALT as I feel that the Association uses its unique position as a membership organisation to promote debate and knowledge sharing that has made a huge impact on the positive deployment of technology for learning. We can only do this by ensuring that we use our modest resources wisely to plan and deliver a strategy which really responds to members' needs. – Alastair Clarke, Trustee and former Officer of the Open Education SIG

You can explore the strategy slides, download the full text in PDF or Google docs. Visual content is available on Flickr. There is also a webinar to celebrate the launch to the new strategy taking place on 2 March 2017. More information is available here.