September 28, 2017 8:31 am
People who know me a little bit, may have noticed that ideas pop into my head all the time. These ideas don't just stay in my head or disappear, but are followed up by actions. They have led to seeding a range of alternative open cross-institutional professional development initiatives that are engaging regularly HE practitioners and students nationally and internationally and bring diverse and cross-boundary communities together to learn and develop.
However, the idea to apply for the ALT Learning Technologist Award was not mine. As a person who has over the years supported many practitioners to open their wings and fly, I have encouraged others to apply for a range of teaching awards. Nurturing relationships, leading from the back and helping others become leaders has been my approach. Seeing the success in others, knowing that my tiny little contribution is making a difference to some and us collectively means a lot to me and powers my internal little engine.
When Dr Cristina Costa (@cristinacost), who won the ALT Learning Technologist Award in 2010, sent me a message saying that I should apply… I wasn't sure at all. But I am not a Learning Technologist… but I have encouraged others to apply… but what have I done to deserve this… loads of buts…my initial response to Cristina was no. But Cristina didn't let go… Thanks to her, the application went in…
The process of writing the application was an opportunity to reflect and celebrate some of the work I had done over the last few years, as an open practitioner and researcher. In parallel with a busy day job, I have also been studying towards a PhD in the last four and a half years and have a family too. The timeline of activities, initiatives and courses I put together and took with me to the interview when I was shortlisted, really helped me visualise my journey in front of my eyes. I could clearly see how one led to the other, where the ideas came from and how they evolved over time. It was a good feeling and one that helped me realise that I had achieved a little something while also being committed to my PhD, and working at the same time on a range of courses, projects and initiatives. The fruits of my passion where all there, and I shared these with the interview panel. The interview felt like a professional discussion among peers who were genuinely interested to find out what my driver was and who I really was as an open and digital practitioner. Later during my viva I felt very similar, despite the fact that I was terrified about what could happen there. Maybe these feelings also explain why in some of the pictures from the award ceremony I look a bit lost… forgive me.
The whole process of applying for the award for the ALT Learning Technologist of the Year has been worthwhile for my professional development. Being awarded it in 2017 signalises a milestone in my career and is helping me now to look ahead into the future and think about what I would like to do and what next, especially since I have also just completed my doctoral studies.The following might seem disjointed but please keep reading…
A while back David Hopkins (@hopkinsdavid) asked me to write a review about his edited book What is a Learning Technologist? Remembering some of the contributions even today, four years later, I could see that "proper" learning technologists, individuals who had this as their job title, had a desire to work more closely with academic developers. From my own experience as an academic developer working in the Centre for Excellence in Learning and Teaching at Manchester Metropolitan University, I know that academic developers feel the same way, while in institutions we are often separated… organisationally and/or physically. I read somewhere that increased specialisation is what generates boundaries and that cross-boundary working is therefore needed more than ever. This observation makes me think about where I sit… am I a learning technologist in disguise, a sort of secret learning technologist? A chameleon technologist? Do I work at the intersection of academic development and learning technology? Who am I? Can I be a learning technologist and an academic developer? Am I both or is the definition of a learning technologist far more wide reaching? The answer might be in David's title as he refers to what is a learning technologist instead of who is a learning technologist. Whatever the label, or job title, what I do is in the area of digital and open professional development.
I have made little discoveries through being playful and experimental, as well as inquiring into my own practice. I implemented ideas, practices and initiatives with many others in the open to give us all the opportunity to experience something different. Something that disrupts and breaks free from traditions. Something that gives us a taste of what is possible. Something that takes us into new terrains to explore. Something that creates alternative opportunities for professional development and learning and teaching. Something that connects us and is collaborative.
Thank you for believing in me Cristina and thanks ALT for being inclusive and for this special recognition for my work in open professional development. I would love to continue the conversation around bringing learning technologists and academic developers closer together and identifying opportunities for more joined-up working within and across institutions together with academics, other professionals who teach or support learning and students.
… and if you would like to experience open professional development within a diverse community of practitioners, students and the wider public, join us on the 2nd of October 17 and for four weeks to discuss, debate, discover more about Flexible, Open and Social learning. All you need to do is join our community.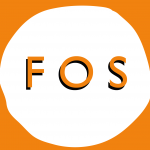 See you there. ;) The #FOS172 team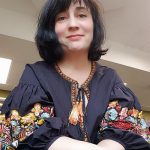 Chrissi Nerantzi, Principal Lecturer, Centre for Excellence in learning and teaching, Manchester Metropolitan University. C.Nerantzi@mmu.ac.uk, personal blog 
If you enjoyed reading this article we invite you to join the Association for Learning Technology (ALT) as an individual member, and to encourage your own organisation to join ALT as an organisational or sponsoring member