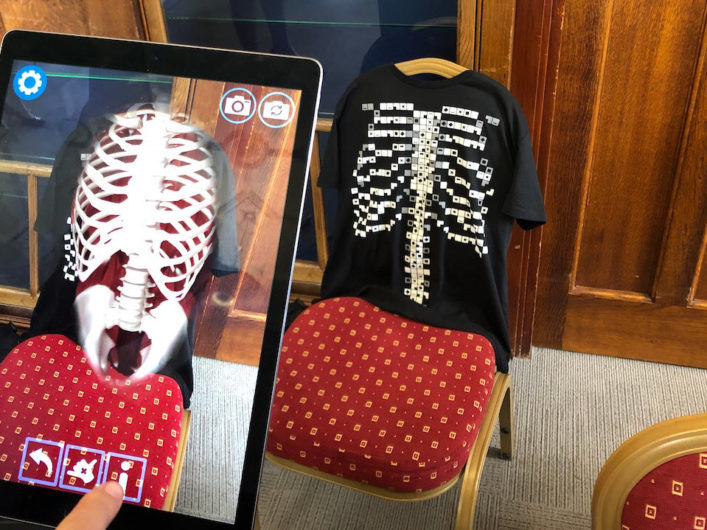 On the 11th of June I attended the NHS Health Education England special TEL event at Northumbria University. This is a community of practitioners, academics and learning technologists working in the NHS on how to use technology to improve the education of health care professionals. This was a special themed event on the uses of virtual, augmented and mixed reality systems and I was asked to attend to see what technologies and approaches could be beneficial for the University of Sunderland's new Medical School.
The morning was given over to presentations from universities and NHS services on their current practice, and in the afternoon we got to have hands on experience with many of the systems discussed.
South Wales Fire and Rescue talked about how they are using CenarioVR to create 360 degree images and video which can have hotspot interactions added to them, the results of which can be viewed in modern web browsers or more immersive virtual reality solutions such as Google Cardboard or any simple VR unit which allows you to insert and use your phone to provide the screen and processing power. CenarioVR has the additional benefit of being able to output SCORM compliant content for integration with virtual learning environments.
Yorkshire Ambulance Service demonstrated a 360 degree video of the inside of an ambulance, developed by Richard Grice, which allows paramedic students to virtually explore and interact with the contents of an ambulance, which can be extensive and overwhelming for new students.
Leeds Institute of Medical Education demonstrated an augmented reality application and t-shirt from Curiscope which allows you to see internal organs and structures on top of an actual person.
They also talked about their TiME – Technology in Medical Education programme – which aims to give clinicians and academics the development time needed to get to grips with technological developments.
Finally, there was a demonstration of a new system from Inovus Medical who have developed a rather unique and impressive mixed / augmented reality system to enhance the experience of training surgeons to perform laparoscopic surgery. Their conventional training simulator (a see-through box with the laparoscopic tools going into it) has been enhanced with cameras and a computer which gives students a display of the contents of the box, overlaid with any computer-generated imagery you could want. So, for example, you can simulate what would happen should you accidentally cut a blood vessel and suddenly the area where you are operating is flooded with blood.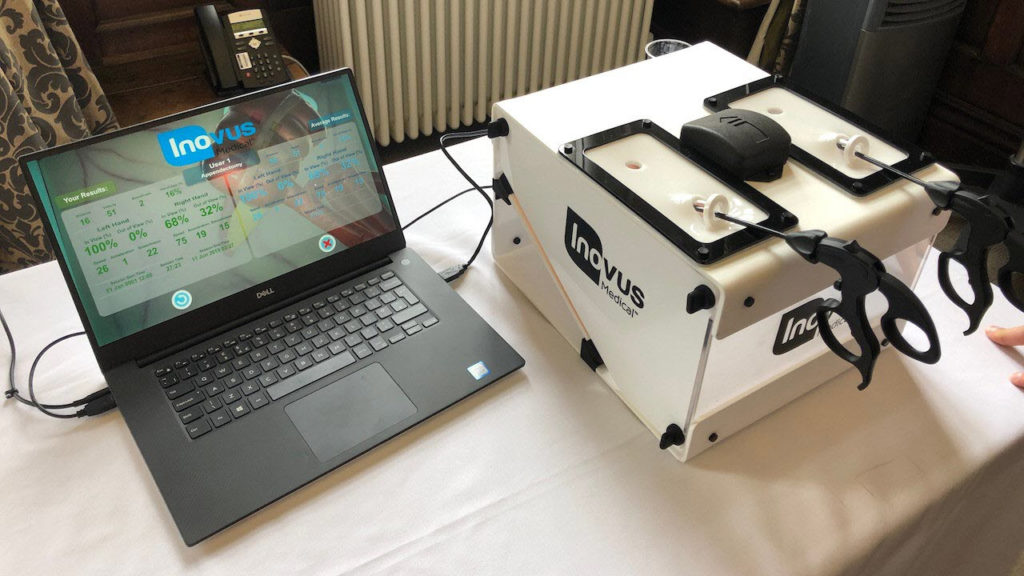 I was impressed. This is a genuinely innovative use of AR / MR with clear benefits, and one of the things which I will be feeding back to our Medical School for further exploration.
Some new things I got to experience for the first time Google Glass, which didn't impress. The quality of the projected screen was okay for video, but it's very small, and any highlights or annotations you add, take up a lot of the available viewing area; text is barely legible. A much more impressive AR system was Microsoft's Hololens, but I was surprised and disappointed by how narrow the field of view was. Step out of the margins of what you need to focus on and the augmented image is gone. I also found the user interface to be very unintuitive – you have to wave your finger to simulate a mouse click. It was the first generation system I used, and I believe the second generation unit offers an improved field of view. Finally there was the Oculus Go, which is very similar to Google Cardboard and other systems which use your phone, except it has the screen and processor built in. That was good, very polished interface and comfortable hardware – a good mid-range virtual reality system.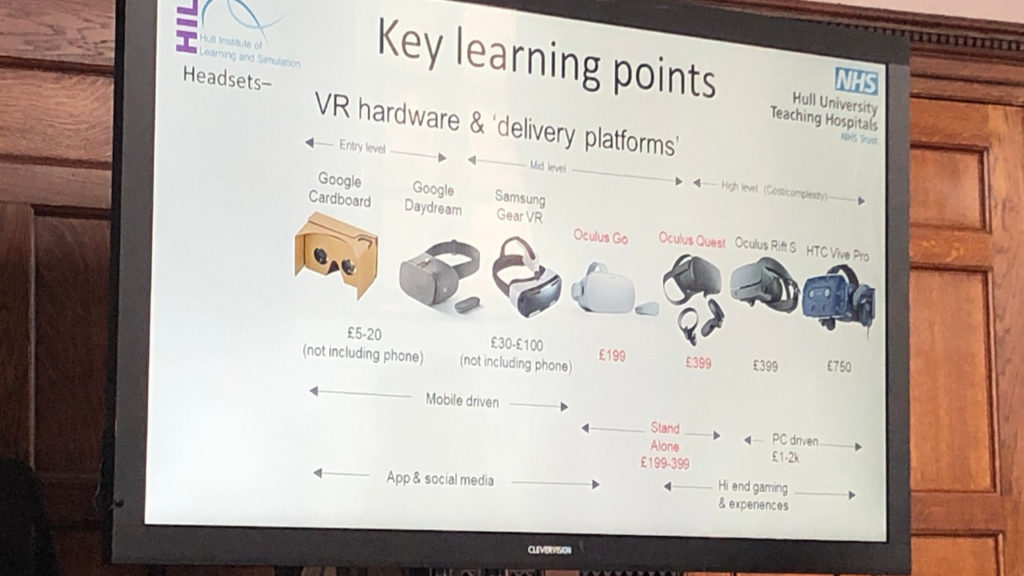 The full event agenda and copies of presentations, where available, have been published on the Health Education England website.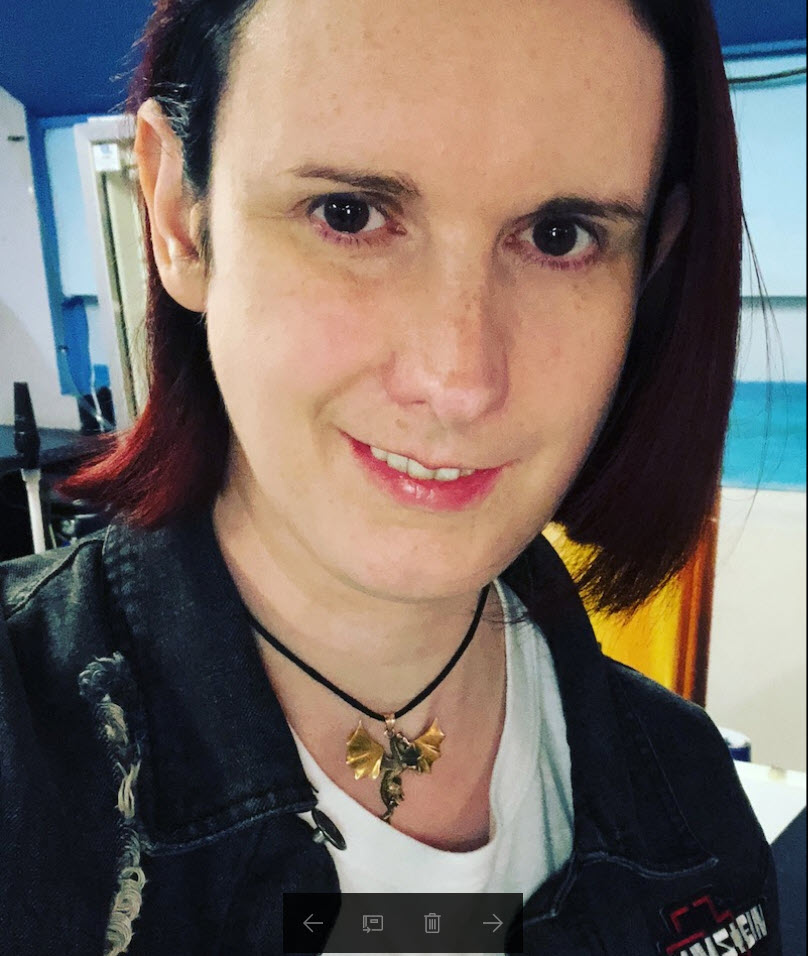 Sonya McChristie, University of Sunderland, Sonya.McChristie@sunderland.ac.uk. Mastodon: @sonya@scholar.social
If you enjoyed reading this article we invite you to join the Association for Learning Technology (ALT) as an individual member, and to encourage your own organisation to join ALT as an organisational or sponsoring member