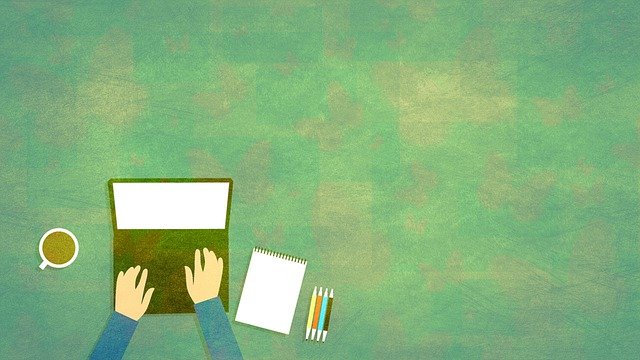 November 18, 2021 9:00 am
Jodie Pinnell, Alex Sabine, Dr Catherine Caroll- Meehan, University of Portsmouth
Introduction 
This case study outlines a project run by a UK university during the third Covid-19 lockdown (February-March 2021). Responding to the challenges faced by working parents homeschooling their children, university students in need of work experience, and the detrimental impacts of children missing school, the 'Study Buddy Club' showcases the effectiveness of cloud based programmes and video conferencing technology for a university-wide project (at short notice!).
The Study Buddy Club aimed to provide respite for parents working at the university by engaging children between 8-12 years old in online activity sessions of 90 minutes (3 per day). With university staff and undergraduate students working together on the project, Google Classroom was utilised for collaborative working practice, and Zoom was the medium for delivery of the sessions.
University staff supervised the project with Childhood Studies students in separate Zoom 'Breakout Rooms', delivering help with homework or extra-curricular activities. The rationale for the project was to help university staff juggling work commitments and homeschooling, with increasing evidence of mental health and wellbeing issues of parents trying to do both (Sutherland, 2010).
With 'business as usual' expected in higher education institutions due to mounting media attention (Blackall & Mistlin, 2021), emphasis on value for money from degree programmes (Office for Students, 2020) and working remotely, a solution was called for. Added to this was the loss of opportunities for Childhood Studies students to meet work placement requirements to graduate with an appropriate qualification (DfE, 2021). This made the 'Study Buddy Club' one solution to multiple challenges; increasing the opportunity for children to interact, giving students experience as 'Study Buddies' and providing respite for parents.
The Digital Approach
The project needed effective technology for multiple users to collaborate on resources, host clear templates for sessions and facilitate safe ways to interact with families online. Firstly, only digital tools provided by the university were at our disposal, with the main virtual learning environment not suitable for the project's needs. The video conferencing functionality of 'Zoom' was already familiar for online teaching and was therefore chosen. With supplementary options for virtual learning platforms, google classroom was also chosen, although not one typically used by colleagues in the university.
Google Classroom
The functionality in Google Classroom meant the whole team were able to collaborate on documents to share activity ideas for children, post training resources, employment contract terms (as students were paid) and regular updates, providing a platform for 2-way communication. The static nature of standard VLE platforms lacked the functionality for co-production enabled by the Google cloud-based infrastructure (GSuite). The collaborative nature of resource sharing ran the risk of misuse or accidental edit/ removal of work, but this was not without back up (Google apps 'version history' functionality) and contributors were largely familiar with the method.
Zoom
Zoom for the session delivery proved beneficial but was not without challenges. To keep users safe, general rules about sending and receiving 'chat' messages was limited to 'Everyone Only' and parents were required to be present with children whilst on the call. The children agreed to basic rules, being referred to the main Zoom room if disruptive. One challenge however was when configuring macro settings for safeguarding regulations. Despite amending settings, some children were able to privately chat to the Study Buddies, and it was found that all users needed to have the most recent version of the software to ensure macro settings were effective. There was also a risk of 'Zoom bombing' (Knorr, 2021), where external users can join uninvited to share inappropriate content. This meant that Zoom passcodes and waiting rooms were needed to prevent uninvited guests, and Zoom joining information differed for each session. These teething problems ultimately led to further amendments and Zoom proved to be a safe platform. Other challenges were access to reliable internet for all children and employees, and at times, varying quality of sound and video.
Engaging Children Online
Engaging children online was an objective of the Study Buddy Club, being mindful of safety procedures and opportunities to socialise. It was clear that simply participating in online activities is not sufficient; educators must 'increase engagement, retain attention, take feedback and assess' (Dhawan, 2020, p.11). It was also identified that online engagement is heavily reliant on 'visual representations and auditory means,' and that without a classroom setting, concerns surround the absence of 'children's direct tactile and hands on experiences' (Miulescu, 2020, p. 216). The Study Buddy project therefore encouraged children to engage with their home environments, read aloud and write on paper, and share work products with the group.
The model of sessions was based on general pedagogic principles of engagement, such as 'chunking,' considering 'attention spans' (Fontana, 1995, p.153) and managing cognitive loads (EEF, 2021). It also used what we know about the importance of interaction in online engagement (Dhawan, 2020; Miulescu, 2020; Potts & Potts, 2017; Davis, 2015). For example, 90 minute sessions were split into 10 minute introduction and plenary chunks, 3 x 20-minute activity chunks with 5 minute 'brain breaks' to separate the activities. Examples of activities involved designing theme parks, working through school-set homework and planning events. Rapport and interaction between children was encouraged and feedback received reflected the positive impact of this for house-bound children. 
Discussion
Project feedback was wholly positive, with parents enjoying the novelty of their children engaging in video calls as they worked from home. The challenges with the digital tools were not reflected in end user feedback, signalling effectiveness in engaging children online and prioritising relationships between children and the Study Buddies.
Addressing three problems of providing work experience, assisting home-schooling parents and giving children the opportunity to socialise was the main driver for the project's success, and using fit-for-purpose digital tools was vital. Google classroom exceeded expectations and met shortfalls of the university's primary VLE. Zoom facilitated the ideal environment for safe, meaningful interactions, putting relationships first and maintaining children's interest for sessions.
May Study Buddies continue post-Covid, in a new accessible world that harnesses the good of virtual interactions.
(992 words)
References
Blackall, M. Mistlin, A. (2021). 'Broken and Defeated': UK University Students on the Impact of Covid Rules Retrieved from: https://www.theguardian.com/education/2021/jan/11/broken-and-defeated-uk-university-students-on-the-impact-of-covid-rules
Davis, T. (2015). Visual design for online learning. Jossey- Bass
Department for Education. (2021). 'Check Early Years Qualifications'. Available from: https://www.gov.uk/guidance/early-years-qualifications-finder/
Dhawan, S. (2020). Online Learning: A Panacea in the Time of COVID-19 Crisis Journal of Educational Technology Systems 49 (1) 5–22 https://doi.org/10.1177/0047239520934018
EEF: Education Endowment Foundation. (2021). Cognitive Science Approaches in the Classroom: A Review of the Evidence. Available from: https://educationendowmentfoundation.org.uk/public/files/Publications/Cognitive_science_approaches_in_the_classroom_-_A_review_of_the_evidence.pdf
Fontana, D. (1995). Psychology for Teachers. Macmillan Press Ltd
Knorr, C. (2021). Parents' Ultimate Guide to Zoom Retrieved from: https://www.commonsensemedia.org/blog/parents-ultimate-guide-to-zoom
Letzel, V., Pozas, M., Schneider, C. (2020). Energetic Students, Stressed Parents, and Nervous Teachers: A Comprehensive Exploration of Inclusive Homeschooling During the COVID-19 Crisis Open Education Studies. 2 (1), 159-170.https://doi.org/10.1515/edu-2020-0122
Miulescu, M. L. (2020). Digital Media: Friend or Foe? Preschool Teacher's Experiences on Learning and Teaching Online. Journal of Pedagogy, 68 (2), 203 – 221 https://doi.org/10.26755/RevPed/2020.2/203
Office for Students. (2020). English Higher Education 2020: The Office for Students Annual Review. Available from: https://www.officeforstudents.org.uk/annual-review-2020/
Potts, J. Potts, S. (2017). Is Your Gifted Child Ready for Online Learning? Gifted Child Today 40 (4) 226-231 https://doi.org/10.1177/1076217517722182
Sutherland, J. (2010). Mothering, Guilt and Shame Sociology Compass 4 (5) 310–321 https://doi.org/10.1111/j.1751-9020.2010.00283.x