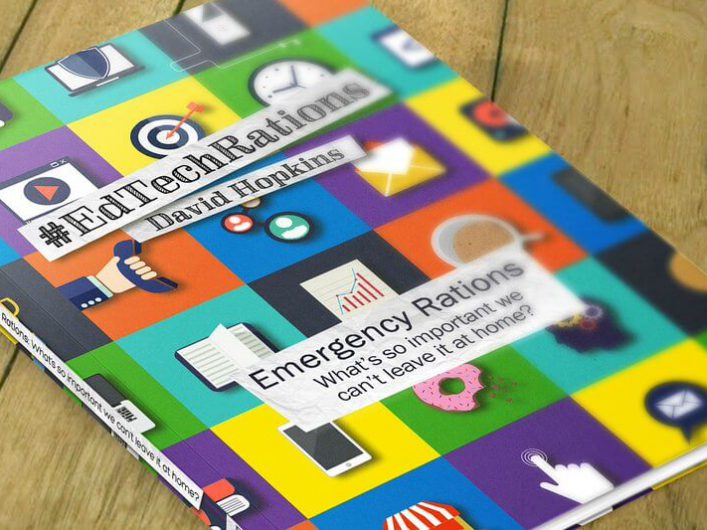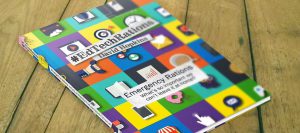 This is the story of the creation and publication of the #EdTechRations book as told by its creator, David Hopkins. His reflective account shows how important connected, open practice is to the creative process.
"I feel incredibly lucky to be part of the ALT community, and to be able to dip in and out of the conference feeds, newsletter updates, listserve comms, and the whole (and much wider) Twitterverse. In the last nine and a bit years I've been on Twitter I've collected (is that right?) over 9,000 followers on Twitter, many thousands of followers and comments on my blog, and have made/left/typed very over 43,000 tweets!
Wow, I have been busy! What I've found, from all these interactions, engagements, collaborations, random thinkery-posts and online banter, is that this network of ours is as diverse as it is loyal, it is imaginative as it is opinionated and it is as formal as it is friendly. For me, and for so many of you I know on Twitter, the constant back and forth of ideas, support, encouragement, wisdom and motivation is often an inspiration for the work I do, the work I want to do, and the thoughts I have about my work.
Does this make sense? Are you still with me? Don't go, just yet? Let me elaborate … From 43,000 tweets, over 900 blog posts, over 10 years working as a learning technologist (in one form or another), a valued (to me) CMALT award and four self-published books I have used the ALT community for inspiration, as a sounding board, a trusted friend, an ear to moan in and, more importantly, somewhere I can go and learn something new.
I learn about what you're doing, what you've done, what worked (and what didn't). I learn about new tools or new techniques. I listen and, when I can, contribute to your ideas, and the fantastic Twitter chats like those run from @LTHEchat and @BYOD4L twitter accounts. I have found out about open badges and open education (thank you Maha Bali for your excellent #OER17 keynote).
It is from this community that I asked people I wanted to hear more from to join my book projects, The Really Useful #EdTechBook and the Emergency Rations #EdTechRations book. These are people I've worked with, interacted with and learned a great deal from in the last few years. This is why I wanted to create a mechanism, these books, whereby we can all come together and share our experiences, the lessons we've learned and the tools we use (and why).
It was also from this ALT community that I first investigated the options of creating eBooks. Choosing between Amazon or iBooks, is one better than the other? Do I trust a third party software to create the book for me or do it manually and keep control and have it look and read the way I wanted it? (hint – always do the latter; use the tools you need, when you need them, but I'm always one to keep control and ensure what you see/read is precisely what I planned). I write in Word before using a tool like Calibre to see how it translates into MOBI or EPUB format. I send those versions to the different eBooks apps (Kindle, iBook, Nook, etc. – a great summary from Zak Mensah is worth a few minutes of your time). When I was deciding if I should produce physical copies too, it was the ALT community who I turned to, to see if a 'real' book or electronic book was preferred (no clear majority here, everyone likes both and for different reasons) so I looked into print-on-demand services. The variety of choices open to someone starting from scratch is daunting but, with the right network at your fingertips, not insurmountable.
I like to write as I think, I'm chatty and informal and often never really get to the point – it's a way of sharing my work, ideas, passions, hopes, etc. and I like sharing this with you and the ALT community. It's a way of giving back to the community when I've taken something from it. I thoroughly recommend it too – It's a way of seeing if:
your idea is a good one,
whether there's a similar body of work you can learn from and fine-tune it,
if anyone can learn from you, take your idea and grow it in a way you hadn't considered.
Without the ALT community I know I would not be anywhere near as informed or connected as I am today, and for that I am grateful I joined ALT all those years ago."
David Hopkins, Warwick Business School,D.M.Hopkins@warwick.ac.uk, @hopkinsdavid.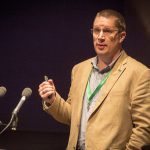 If you enjoyed reading this article we invite you to join the Association for Learning Technology (ALT) as an individual member, and to encourage your own organisation to join ALT as an organisational or sponsoring member