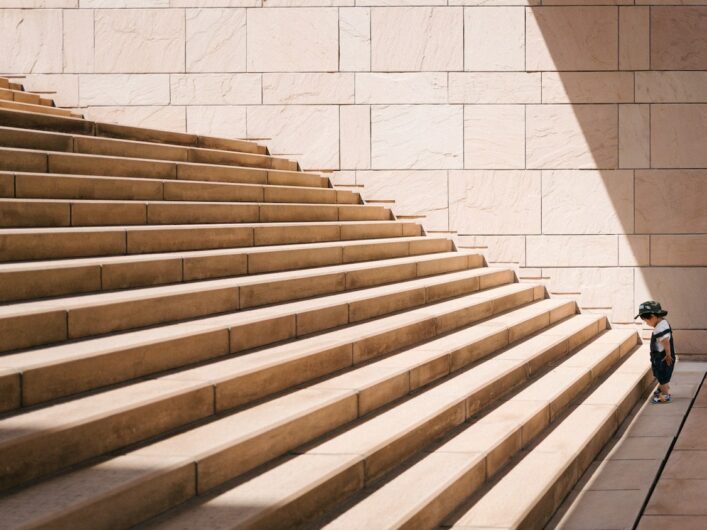 September 2, 2020 8:30 am
Background to the series
Inspired by topical discussions on the diversity, complexity and uniqueness of Learning Technologist roles, myself (Daniel Scott, Nottingham Trent University) and Simon Thomson (University of Liverpool) invited the ALTC community to share their stories of becoming a 'Learning Technologist' in all its guises and across a range of educational contexts.
In-conjunction with ALT, a short questionnaire was created to capture the community's stories. We have now pulled together these stories and are presenting them as a series of ALT blog posts entitled: "What makes a Learning Technologist?". Submissions were made anonymously and credited where necessary – we are only publishing those who have given us permission to do so. Even if participants did not what to have their story published via the blog, we encouraged them to consider completing the form so we could capture the breadth of journeys to becoming a Learning Technologist. We hope this will prove a valuable source of information for the ALT community, that aims to articulate the often-debated, ambiguous and multi-faceted role.
The Association for Learning Technology (ALT) defines Learning Technology as the broad range of communication, information and related technologies that can be used to support learning, teaching and assessment. Our community is made up of people who are actively involved in understanding, managing, researching, supporting or enabling learning with the use of Learning Technology. We believe that you don't necessarily need to be called 'Learning Technologist' to be one.
Setting the scene
This is the fourth and final instalment in the "What makes a Learning Technologist?" blog series. In the first post, Daniel Scott explored the plethora of job titles we often see associated with being a Learning Technologist. The second post, Karoline Nanfeldt looked at the career paths taken by Learning Technologists (LTs). The third post Simon Thomson explored the "duties" that Learning Technologists take on in the course of their work.
In this final post, a book-end to the blog series, we will explore the best parts of the Learning Technologist job and the associated challenges that people face in fulfilling it. As with all these blog posts we often use direct quotations from the submissions and where participants have asked not to be named these are indicated as anonymous quotes. Again, many thanks to those who shared their stories with us – 38 responded to our questionnaire. This helped us to tell the very unique stories they shared with us and have been revealed throughout the whole series.
"From when the survey originally went around, things have obviously changed – at least where most of us work have! We hope this blog post will bring a smile to your face and remind you of the great things Learning Technologists do." – Karoline Nanfeldt
The impact of COVID-19 pandemic has certainly brought the role of "Learning Technologist" fully into the spotlight. However, we have existed in many guises' decades before this. Before many of us might've been considered as "hidden heroines and heroes" suddenly we have a chance to shine as we are more in demand than ever before as we support colleagues from across our institutions to initially help them make the move into remote teaching and now to a pivot to online for the start of the academic year 2020/21 and longer-term into more hybrid models of delivery.

It is clear that through this entire pandemic that Learning Technologists across the country have been at the forefront of ensuring that students are able to continue with their studies and academic staff have been supported in their work to continue teaching and plan for what lies ahead. What has been most impressive (but in no way surprising) has been the way that Learning Technologists have demonstrated what an amazingly supportive community we are, sharing experiences, resources and ideas through mailing lists, blogs and social media. Whilst the data we captured for these blog posts took place way before any of this pandemic took place, the themes that emerge from the data demonstrate just how important Learning Technologists (in their guises) are in supporting institutions to make the very best use of the digital tools and technologies they have invested in.
Presenting the data & telling the stories
As the previous blog posts revealed the Learning Technologist role can be extremely varied, as is the enjoyment and fulfilment of different aspects by each post holder. Below is a summary of the best parts they enjoy about their role (in no particular order).
Working and collaborating with like-minded people
Contributing ideas to improve learning and teaching with digital technology
Problem-solving
Helping others to realise and achieve their ideas
Making, maintaining and mediating professional relationships
Sharing and signposting expertise and practices
Freedom to explore, research, create and innovate
Variety of tasks, projects and challenges
Contributing ideas to improving new ways of working
Learning from others and their own work
Working with academics and pedagogy
Helping people overcome fears and confidence with digital technology
Making courses and resources that better suit the needs of learners and that are enjoyable participate/use
Opportunities to extend learning experiences
Opportunities to get involved in projects outside your typical sphere of work, i.e. non-academic and organisational initiatives
Encouraging and helping academics and learners to develop their digital skills at their own pace and comfort
Encouraging and helping academics to understand and apply Technology Enhanced Learning (TEL) at their own pace and comfort
Sharing joy and success with academics when things have worked with their learners and in their programmes
Rewarding when observing successful TEL applied as a result of something I contributed to
Ability to network and collaborate with like-minded external individuals and organisations
A key theme which emerges here is the collaborative nature of the role and the extent to which supporting and helping others to achieve their goals is often at the core of all of our work. As mentioned above in the COVID-19 experience, this reinforces the message of togetherness where we have reached out to support one and another. The ALT Mailing List (and many other online communities) has proved invaluable in this situation. The following are some notable quotes from respondents that reflect this.
"Having a certain level of freedom to explore and research the wider field of technology, looking for ways they could be used to help support teaching and learning." – Sonya McChristie
Freedom is an important factor as it allows Learning Technologists to explore wider issues and meanings in different contexts, adding to more diverse ways of thinking and practices.
"The variety of tasks and challenges." – Anonymous
Yes! For some, the sayings go 'every day is different from the next' and 'variety is the spice of life'.
"Working with so many awesome and inspiring academics. I love enabling people to do new and awesome things that they couldn't do without my input. Seeing student involvement really helps too!" – Matt East
"it's really rewarding. I love it when I've helped someone and they come back to tell me that it was a success." – Leanne Fitton
"Seeing the improved offerings, and experience from students when lecturers adopt our supported learning and guidance." – Anonymous
I think these quotes sum it up for most of us – it's more fulfilling when the feedback loop is completed in knowing the conversations, research, planning, supporting and evaluating had tangible impact.
As you might have expected, the positives have been slightly outweighed by the challenges Learning Technologists encounter. Not all are to be viewed negatively but as positive challenges that can bring about purposeful change. Below discusses the challenges they face in getting their job done.
The Cambridge dictionary surmises the noun challenge as "difficult job" and defines it as:
"(the situation of being faced with) something that needs great mental or physical effort in order to be done successfully and therefore tests a person's ability"
There is no doubt that the role of Learning Technologist is indeed one of the most difficult of jobs, but there is something about the constant challenge of it that makes us keep doing it (despite the often limited reward or recognition). It would be quite fascinating to undertake a personality profile of Learning Technologists to understand any "traits" which might be prevalent and this series of blog posts has given us some insights into what they might be.
There is one word that comes to mind which seems to very much sum up the strength of Learning Technologists and that is "resilient". Our ability to bounce back from any and all situations and to keep driving forward innovation and offering our support in even the most adverse situations. The survey asked our community to identify the challenges they face in their role and we were able to theme these into the following categories:
Process – whereby processes or procedures (often referred to as bureaucracy) restrict us in our work or slow us down to the point of being disruptive.
Resource – this could be budgetary or people, but ultimately we are often asked to achieve goals that would benefit from more "resource.
Time – this might be our time or the time of colleagues across our institutions. Although time in itself is not a very tangible commodity, it can certainly be a barrier to achieving success.
Culture – It's hard to pin down, but for anyone who has worked in different institutions will know there is a "culture" that exists that can be difficult to navigate.
Structure – Again this is very much talking about an institutional structure, in terms of how the institutional is organised and where decision making happens
Below you will see that we have collated all examples provided into the table and mapped them to a single main theme (although there are some that could easily be mapped across a number of themes).
What this highlights is the complexity of the challenges we face, but ultimately demonstrates how effective Learning Technologists are at overcoming these challenges which is a true testament to the generosity of the community as we share these challenges and solutions.
Category
Example
Process
– Unnecessary bureaucracy, governance, politics and red tape inhibit productivity, creativity and innovation.
– Time-consuming Subject Matter Expert feedback cycles.
– Working around academics Subject Matter Experts schedules as early as possible to allow for iterations and delivery choices
Resource
– Lack of sufficient budget
– Lack of sufficient resources to improve digital and online learning
– Inequality of pay in similar job roles within and outside the organisation
Time
– Lack of dedicated time for academics to explore possibilities and solutions provided by the Learning Technologist, so they can plan and implement them effectively
– Constant ad hoc requests affect main parts of the role
Culture
– Unnecessary debates, there is a place for them, but often stifle productive meetings
– Lack of vision and understanding by budget holders/leaders can reverse the purpose of the role
– Colleagues resistant to change their mindsets and practices
– Understanding complex curriculum/academic requirements
– Innovation fatigue, innovating with no real purpose
– Failure in colleagues engaging with learning technology choices
– Encouraging colleagues to consider pedagogy before the affordances of technology
– Lack of involvement and input in organisational policies and strategies – makes it difficult for mainstream initiatives as a result
– Competing or conflicting interests affect decisions, deployment, engagement and support of technology
– Finding appropriate ways to engage academics
Structure
– Negative perceptions/interpretations of the Learning Technologist role and being confused with general Information Technology support
– Vast variety of challenges and the different types of workload and communications attached to them can be overwhelming
– Decentralised organisational structures and remits that are not clear to the community
To add to the examples above, the following quotes from respondents express the challenges they experience.
"Ad hoc support required can derail any plans for your day – work on chunky projects has to be put off to fix staff/student practical technology issues." – Anonymous
"Managers having the vision to invest in the use of technology and the ongoing support needed to keep colleagues up to date learning new methods and evolving new techniques for solving problems." – Anonymous
"Being treated as an equal partner in clarifying what's required and designing effective solutions." – Madeline Paterson
"People still think that I just 'fix' IT things. Communicating that I am able to advise on a wide range of academic 'problems' and use technology to come up with solutions is a tough message to get across." – Ros Walker
"Being seen as the one who does the work (using the technology) rather than the one who can facilitate others achieve." – Anonymous
Lack of understanding for the Learning Technologist role and/or the context we work within is a common challenge. This is discussed more in-depth in Daniel Scott's separate blog post 'Describing my learning technologist role'.
"Getting people to put the pedagogy first, not the technology – but to use the technology where appropriate, rather than continue what they've done for 10-20 years without reflection." – Richard Oelmann
"Finding time for academics to engage enough to look beyond the traditional methods they grew up with. Without time to engage, investigate and experiment they tend to fall back on the easy methods from the past." – Anonymous
A key theme that runs throughout these responses is that the Learning Technologist role is weaved across a variety of contexts and situations, to which they help or hinder the creative and collaborative environment that they need in order to fulfil their roles effectively and successfully.
Summary
As we can see in the detail above, the Learning Technologist role is far from simple and one-dimensional. It consists of intricate and multiple layers of specialisms, knowledge, skills and behaviours in order to engage academics and stakeholders and ensuring the purpose and success of digital technology. Yet a Learning Technologist remains steadfast and resilient in making positive changes and innovation in education, learning, teaching, working and organisational culture. Digital and online practices are in a cause for evolution and no doubt will the Learning Technologist role be critical in steering and shaping what is aptly named 'the new normal'.
Closing thought: What best parts and challenges do you resonate with in your job? To what extent has the COVID-19 pandemic affected your job? How do you see the Learning Technologist role evolving in your organisation? Please tell us in the comments.
Thank you for reading this series of "What makes a Learning Technologist?".
Contributors consented to display name
Emily Armstrong; Sonya McChristie; Duncan MacIver; Tom Buckley; Matt East; Craig Campbell; Madeline Paterson; Teresa MacKinnon; Richard Oelmann; Sarah; Leanne Fitton; Ross Ward; Ros Walker; Vicky Brown; Rae Bowdler; Simon Wood; Daniel Scott; Andy Tattersall; Rachel Hartshorne; Chris Melia
If you enjoyed reading this article we invite you to join the Association for Learning Technology (ALT) as an individual member, and to encourage your own organisation to join ALT as an organisational or sponsoring member.